Mark Slapinski
Shane Marshall, the riding manager for PPC candidate Chelsea Hiller has been identified as being one of the people responsible for assaulting Trudeau with small rocks on Monday. Marshall was previously exposed as running multiple white nationalist accounts and has links to the white supremacist movement Canada First.
On Monday, Trudeau visited London as part of his campaign rally. On arrival, he met with people protesting vaccine passports and chanting "lock him up." Many people at the protest were holding signs in support of the PPC. Notable attendees included Chelsea Hillier, Tyler Russell, and Shane Marshall. Marshall was seen by witnesses and caught on tape picking up rocks and throwing them in the direction of PM Justin Trudeau. It is unclear whether the stones hit Trudeau, and Trudeau himself was unable to clarify.
Marshall was identified by journalist Bryan Passifiume in a screenshot showing him appearing to hold small rocks while standing close to Trudeau's tour bus. Another video posted by Twitter user Alice shows Marshall walking off camera to an area that contained small rocks. Alice posted another video showing Marshall walking with Tyler Russell. According to Alice, the men were heard "bragging" about throwing rocks at Trudeau. Russell posted a video of the incident to Canada First's Twitter page. He is heard screaming "Canada first, bitch!" as someone close to him throws rocks at Trudeau. There is no evidence Russell threw any rocks himself, however he did share several memes in regards to the incident.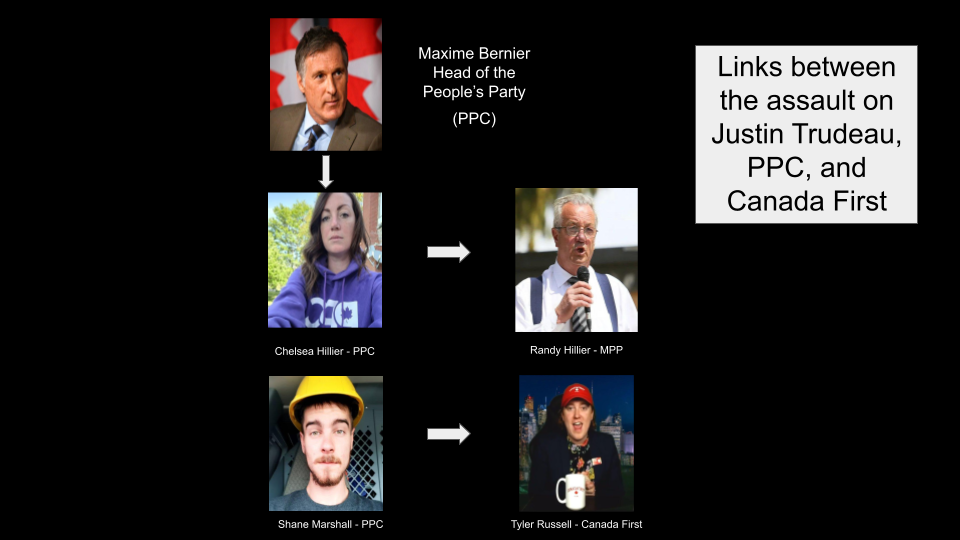 Maxime Bernier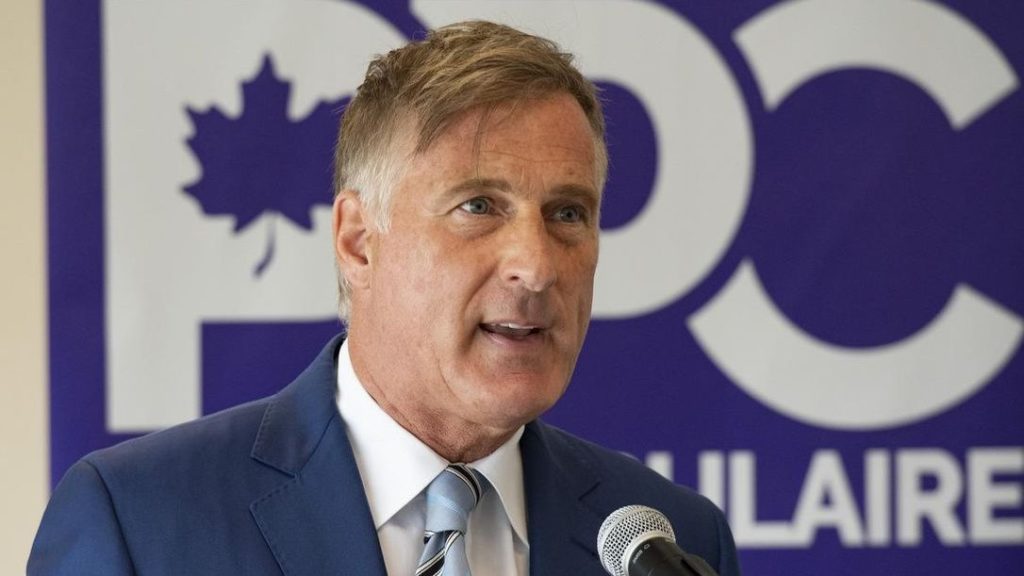 Maxime Bernier is the head of the People's Party of Canada (PPC). He is currently engaged in a court battle with Warren Kinsella over an allegation he made a racial slur against Jagmeet Singh, referring to his turban as a "rag." Bernier was not at the event, and there is no evidence he knew about the rock throwing incident prior to it happening. On Twitter, he says he "condemned" that attack. However, he appears to have gone back on that, later stating, "Trudeau and Singh praised a communist mass murderer and they're fine with that. But when we push back against the systematic attack on our rights and freedoms by this leftist psychopath, they say we are dangerous??!"
Chelsea Hillier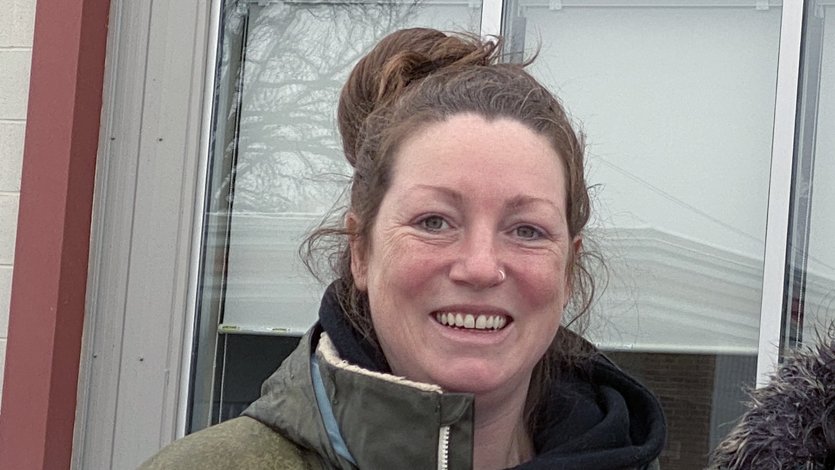 Chelsea Hillier is the daughter of Randy Hillier, an outspoken Covid-denier. Hillier is currently running for the PPC in Elgin-Middlesex-London. She was pictured at the event where Trudeau was pelted by small rocks. There is no evidence she threw the stones or knew the attack was going to happen, however, she described the protest as giving Trudeau "quite the warm welcome." She later posted a statement claiming that she doesn't condone violence. When ask for a comment by Toronto 99, Hillier did not immediately respond.
Randy Hillier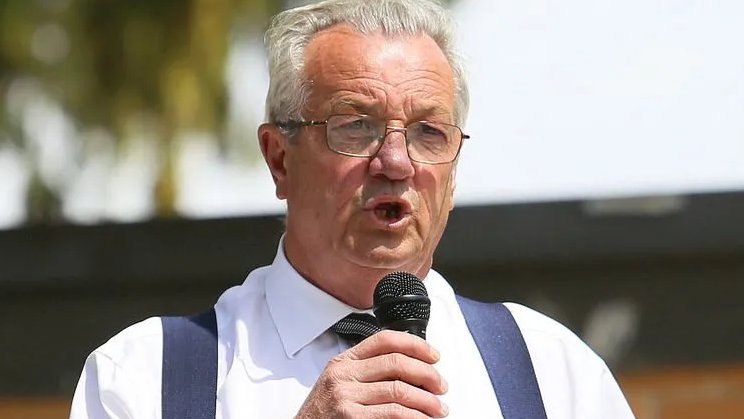 Randy Hillier is an independent MPP for Lanark—Frontenac—Kingston. Hillier was originally part of the Conservative Party, but was booted in 2019. Hillier frequently posts misinformation around Covid on his Twitter page. When Toronto 99 asked about whether his daughter threw stones at Justin Trudeau, Hillier responded, "Do your job and investigate first hand attendees. Maybe try asking [Chelsea Hillier] instead of inferring lies and falsehoods."
Shane Marshall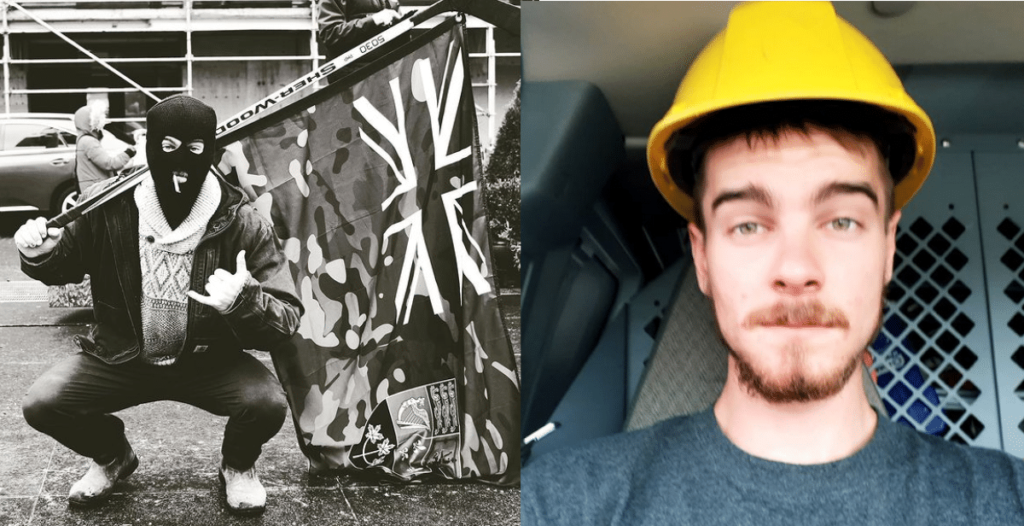 Shane Marshall is currently the riding manager for Chelsea Hillier. He was previously exposed by AntiHate as running multiple white nationalist accounts on social media.
The riding director for a People's Party of Canada candidate in the upcoming election has a social media presence where he regularly trades in violent and racist language and imagery. 
Tyler Russell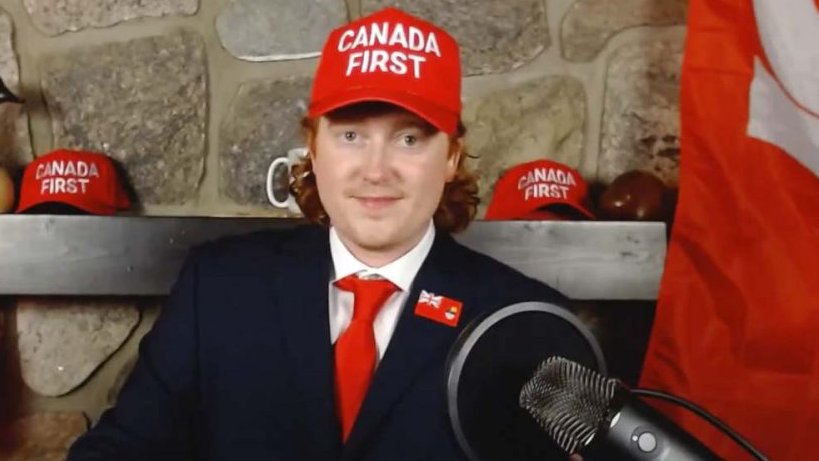 Tyler Russell is a self-admitted white nationalist, sexist, and racist. He runs the nationalist group Canada First, which features a podcast and written articles. Like his friend Shane Marshall, he was also exposed by the AntiHate group. Russell has a history of making overtly sexist, racist, and nationalist statements in videos. He has referred to Indigenous protesters as "terrorists." Some have referred to him as a Donald Trump or Nick Fuentes wanna-be.
Russell is seen in a video that was shot by CPAC and posted to the Canada First Twitter page. As pebbles are thrown in the direction of Justin Trudeau, Russell is heard screaming "Canada first, bitch!"
Brian Lilley from the Toronto Sun weighed in in a video posted to the Sun's website, accusing Trudeau of "leaning into" the protests, specifically the vitriol at his campaigns. In an earlier column published Tuesday, Warren Kinsella stopped short of blaming the PPC, but pointed out Marshall's connection to the event. He went on to state,
"Whether Trudeau was hit or not, whether another political party was involved or not, the event was serious. Someone could have been hurt, perhaps badly. And many questions remained unanswered."
No charges have been filed in relation to the incident at the time of publication.
Like what you read? Share it with a friend!